Bachelor party trips? We organize the best farewell of your life
.
Every detail thought exclusively for your farewell, as you imagined, or better.
Request a quote
The Bachelor Party of your dreams
.
Passionate about providing unique and memorable experiences. In 6 years, we've already performed incredible Farewells for more than 6,000 people.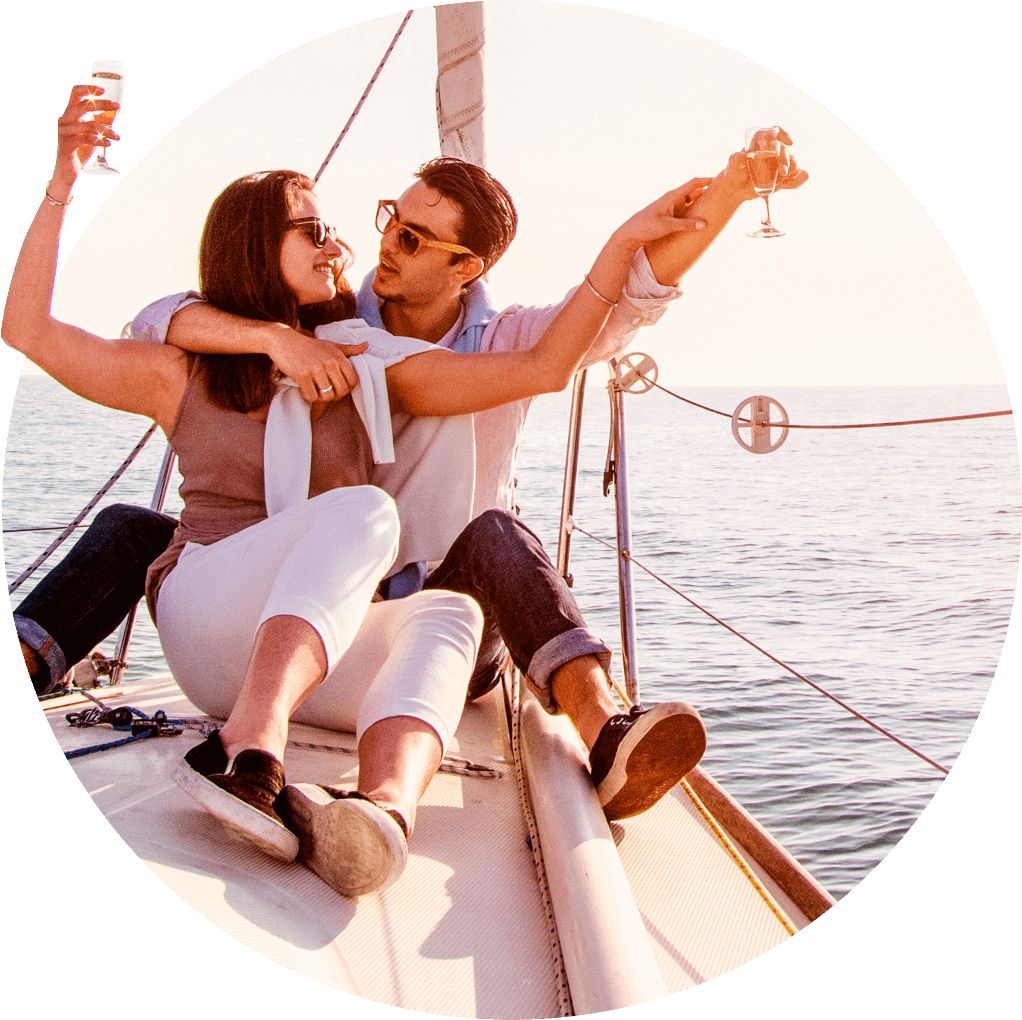 You alongside the most important people, making a story worthy of a movie, living the best moments intensely.
The celebration of dreams
.
Before your big day, make the best farewell trip, enjoy a party or more, celebrate like you've always dreamed of.
It will be unforgettable
.
An experience to be remembered, told to the children. Exclusive memories marked in the mind, in photos and souvenirs.
The Hangover by our customers
.
"The bachelor party was amazing. You are to be congratulated. They exceeded our expectations! The organization, the friendliness of the staff, the responsibility for what was agreed, everything! Note 10. We were extremely satisfied. I want to get married every year now… Thank you so much for all your attention and for all your excellent work." NOV/2019
NATALIE
Bride
"Ste, it was WONDERFUL! Thank you for everything and for the organization. It was amazing, everything was great. Everything was very organized and everything went smoothly! I will recommend you to everyone!" OCT/2019
PAULA STEINER
Bride
"The bachelor party was really good. Everything went smoothly, we didn't have any major incidents hahaha. Paloma also took care of us very well and the girls who took care of the cleaning and food were also very nice with us the whole time." OCT/2019
MARCELO
Groom
"It was all perfect. I made a thank you post to everyone on my Instagram, but I'll thank you again, especially for the care you were willing to prepare everything, so that everything turned out the way I dreamed, we didn't have to worry about anything, we all had a lot of fun, I have no words to say how special it was! I also want to thank Giovanna who helped us with everything, she is amazing! If it weren't for you guys, it wouldn't have been so perfect and we wouldn't have had so much fun! Thank you from the bottom of my heart!" SEP/2019
BRUNA CARVALHO
"When I started planning the farewell, because of the Groom's encouragement by the way, I didn't even think half of how it really was. Before going after a company to organize the farewell, I imagined one thing, but it exceeded any expectations. Today I nominate @agenciahangover with my eyes closed. First for the service, I think the service is crucial, and they showed me great affection and attention from the beginning, both Gabi and Sthe, they listened with affection to my every request and did better than I asked. When you see that you had a weekend impossible to describe, I was sure that I made the best choice in choosing you. Success always!" AUG/2019
MAIARA CEMIN
"We did the bachelor party with a super cool agency, Agencia Hangover. They were very considerate of my dietary restrictions. I had gluten-free food at every meal (in addition to drinks). They designed a menu especially for us and took all the necessary precautions. Thank you Hangover Agency. If it weren't for all that care, I wouldn't have been able to participate in this very important date!" JAN/2019
INSTAGRAM BRASIL DOENÇA CELÍACA
"I knew it was going to be good but it was better than we expected, you guys really surprised us! Ju who was the hostess accompanied us at all times, wonderful, polite, friendly, did everything possible and impossible to make us feel good and make our night wonderful, I just have to say that your team was a thousand, congratulations and thank you for everything, it was the best money I spent this whole year, it will stay in my memory for a lifetime! Congratulations, you are excellent!" DEC/2018
JULIANA
"Agência Hangover, everything was more than perfect. Excellent organization, wonderful and caring service from Lau (our Hostess), every detail, ultra well done! Thanks for making a dream come true! Unforgettable!!" NOV/2018
PAMELA
"I would like to thank the support and excellent service provided by Agencia Hangover, especially Eduardo, making our bachelor party the best possible! Very helpful even on the day of the party, we are very happy with the final result!" OCT/2018
BRUNO
"It was perfect! Better than expectation! I'm going to make a post thanking you for it was sensational!!! Thanks for all your help!!!" SEP/2018
DIANA
"Thank you so much for doing everything to make my weekend work! The maid was a LOVE of person! Everything was as agreed… we arrived at the house without having to worry about anything, everything was ready, drinks, cold bottles hahahaa! Seriously, hiring you guys was the best thing I ever did! Exceeded all my expectations!! I want to always be engaged and have several farewells like this!!!" APRIL/2018
BRUNA
"Hello Ana! Everything was wonderful, it exceeded all my expectations. I want to thank you for all your service since our first contact. For having answered all my requests and for having surprised me with all the care you had with putting everything in order! I loved the champagnes and hangover kits haha, they were put to good use!" JAN/2018
TAMIRES
"Hey! Everything was great! I thought everything was very good, the problem with the water was quickly resolved, everything at the right times! The bride had so much fun!!!" JAN/2018
THAIS
"Hi Eduardo. We have already returned to Argentina with the whole group after our visit to Rio. I wanted to thank the whole group for the good predisposition of you and the Hangover Agency. Everything was perfect. 100% recommended Um warm greetings from everyone!" OUT/2017
ESTEVAN
Beach, mountain or city. In Brazil or abroad. You name it, Hangover makes it happen.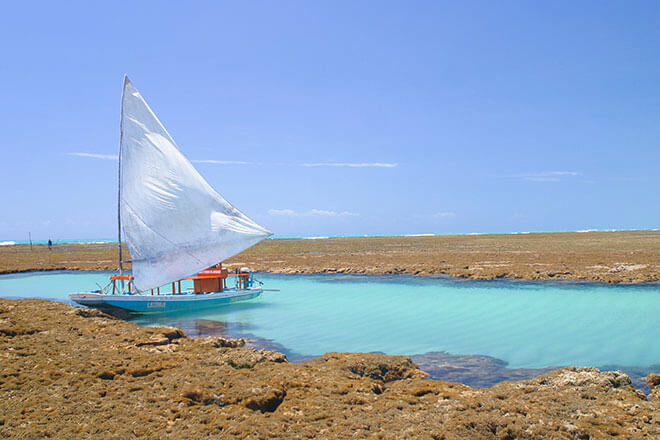 Reefs that form natural pools, crystal clear water, far from mass tourism and full of well-being. It's a real paradise.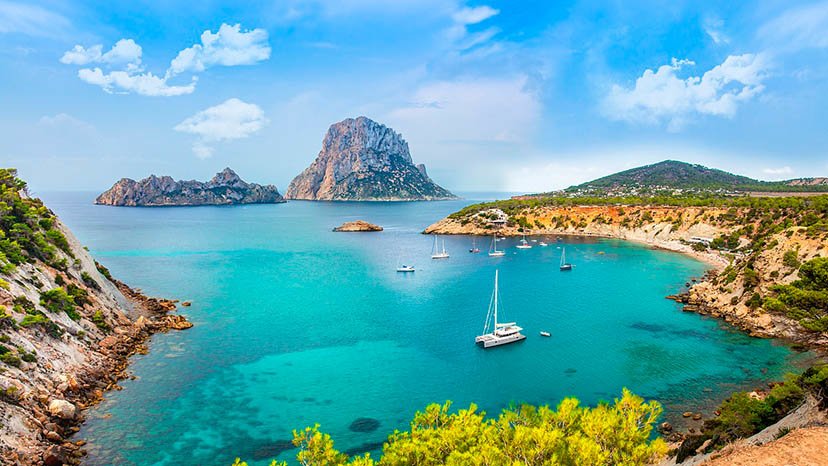 The crystalline waters and paradisiacal landscapes of the Spanish island set the perfect scene to relax and celebrate.
Get inspired by our social networks
.
Be the first person to find out.
Receive news, tips and promotions through our newsletter.